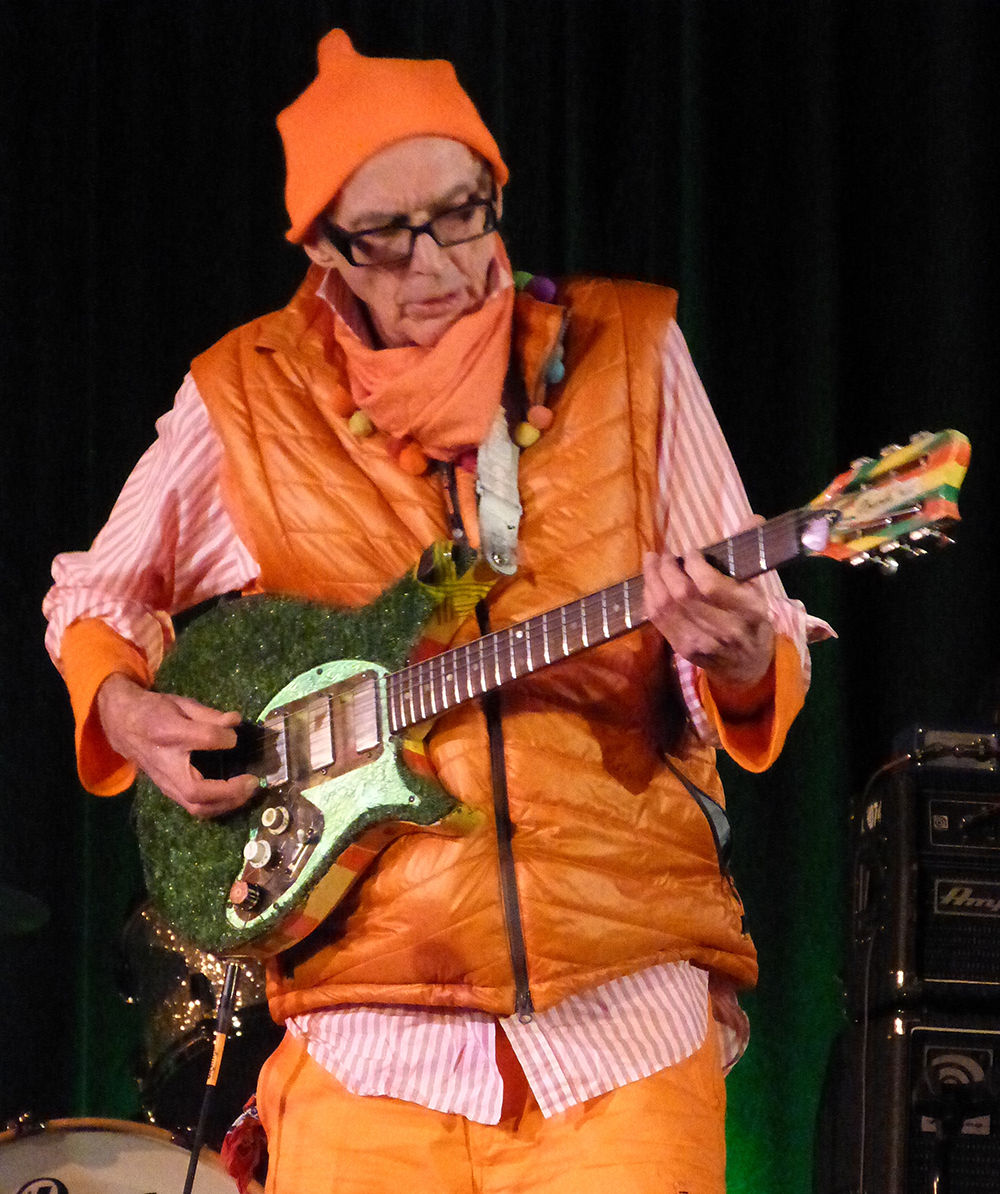 A CONCERT FOR ROSS HANNAFORD
Memo Music Hall, St Kilda – Saturday July 18 & Sunday July 19, 2015
It might have been a benefit for one of most loved musicians but it was also a gathering of some of the city's greatest musical talent from across the past five decades.
When lists are published of the world's greatest guitarists appear there are few Australians to make it, apart from AC/DC's Angus Young but many would argue that the name of Ross Hannaford deserves to appear there (but probably never will).
Considered in his home country as one of its ten greatest ever guitarists and constantly appearing near the top of Australian lists, it is probably only Hannaford's reticent personality, his renowned humility and his sporadic casual solo recording career that does not propel a higher profile.
The regard in which Hannaford is held in the local community can be seen by the fact that 800 tickets were sold for two concerts at the Memo Music Hall held to benefit the ailing guitarist who has battled severe health issues this year.
Hannaford is an ARIA Hall of Fame member as a founding member of Daddy Cool. His unforgettable guitar line decorates the song 'Eagle Rock,' the band's biggest hit and also voted as the second greatest Australian single of all time (just behind the Easybeats' 'Friday On My Mind'). His association with the group's co-founder and lead singer Ross Wilson goes back to the mid-60s when they formed the Pink Finks and enjoyed a Top 20 hit with a cover of 'Louie Louie' which was on the charts exactly 50 years ago this week.
Hannaford's name appears on literally hundreds of albums, many of them considered classics and he also played for many years behind local soul diva Renee Geyer. In recent years he could be seen in his trademark orange overalls busking at various markets with indigenous musician Bart Willoughby of No Fixed Address fame.
But the best testament to Hannaford's abilities comes from his time with his pub band Dianna Kiss that held down an 11-year Monday night residency at St Kilda's Esplanade Hotel featuring a shifting cast of some of the city's best musicians.
The story goes that one night in April 1992 Bob Dylan was appearing across the road at The Palais Theatre. Afterwards, some of the members of his band walked across to have a drink and watch Dianna Kiss, who often did sensational versions of Dylan songs. After a while one of the band members was heard to remark, 'It's lucky that Bob didn't come over to watch otherwise he would have sacked us on the spot and hired this band!'
Apocryphal or not, it is a story that rings true and it was recounted by Brian Nankervis, RockWiz co-host and the splendid MC for the shows here, to introduce this spectacular benefit for one of the city's most loved musicians.
Read the rest of the review at: http://addictedtonoise.com.au/ross-hannaford-benefit-brilliance/