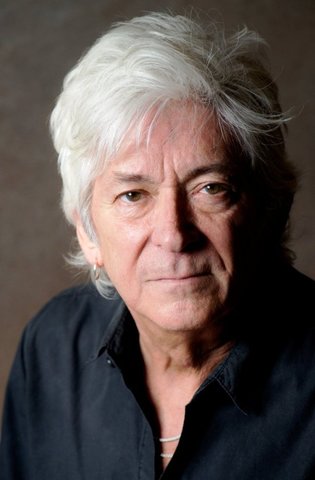 This week I have been listening to tracks from the new Faces box set, 1970-1975: You Can Make Me Dance Sing or Anything, which collects the band's four studio albums with bonus tracks plus a disc of rarities.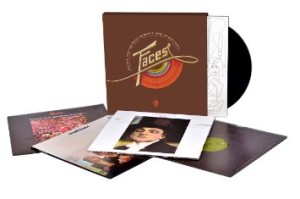 You can read my interview with Kenney Jones at Addicted To Noise: Kenney Jones Talks
I have always reckoned that on their day The Faces were a match for the Rolling Stones as the world's greatest rock 'n' roll band. They were only together for five years or so but made several classic album in A Nod Is As Good As A Wink and Ooh La La. Then Rod Stewart went on to pursue his solo career and other members of the group ended up playing on his first five albums (also his best).
A few years ago I was so upset when Rod dismissed The Faces as 'a band I used to be in' before he sang 'Stay With Me' at A Day On The Green at the Rochford Winery that I left and went and sat in the car for the rest of the show!
One of the things I always looked forward to was seeing Ian McLagan at the Lucky Lounge in Austin, Texas, where he did a Happy Hour residency with his Bump Band at The Lucky Lounge on Fifth Street. They did a great live version of 'Cindy Incidentally' which was always one of the highlights of the set. I was always amazed to be able to see one of my favourite musicians from one of my favourite bands for free!
My friend Tony Wood, on his very first visit to the Lucky Lounge with me, came up with the brilliant theory that the more you spend the more you save! (We were not driving). A visit there was always on the agenda for each trip.
Having met Mac and interviewed him in Melbourne when he toured with Billy Bragg & The Blokes, he always remembered me and greeted me warmly, as he did all his fans who would turn up from all over the world. What you saw was what you got with him and he seemed a genuinely nice guy. One day I drove out to his place outside Austin and we had lunch at a local Mexican restaurant where I attempted to do an interview over the sound of rattling plates and noisy customers.
Mac's wife Kim (once married to Keith Moon) died in a car accident in 2006 and I don't think he ever really recovered from that, though publicly he maintained his cheery facade.
The last time I saw Mac, in 2014 just a few months before he died unexpectedly, I was an emissary for James Young who had an idea about celebrating the 40th anniversary of The Faces only Australian tour. I asked Mac whether he would be interested in touring Australia and playing his own songs and doing a set of Faces songs with a local band. (I think James had Tim Rogers in mind as the singer). Mac seemed keen but his manager did not and, unfortunately, the tour never happened.
When Ian McLagan died on December 3, 2014, I couldn't believe it. I had the same sense of shock as when Doyle Bramhall passed away suddenly a few years earlier. And Keith Richards looks like he'll outlast us all……