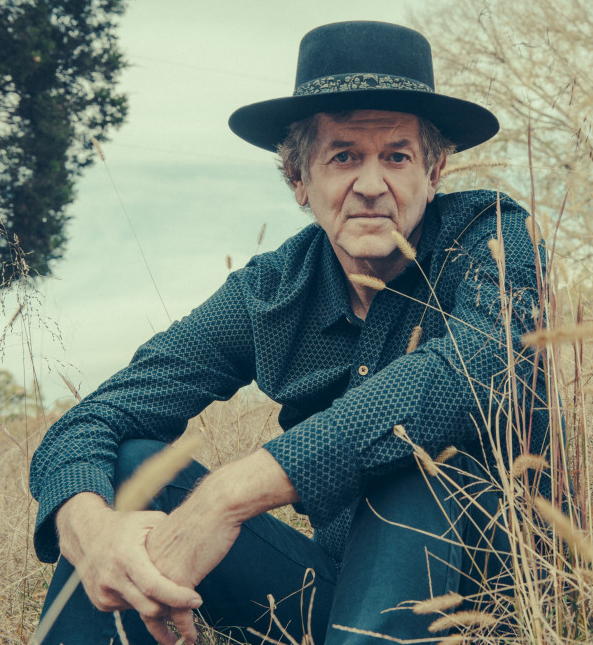 Saturday (April 16) at the Old Settler's Festival is marginally more crowded than the Friday but still really manageable.
I had an interview with Gary Louris of The Jayhawks and despite the usual amount of background ambience that seems to have become characteristic of Off The Record it all went well.
On the main Hill Country stage Jerry Douglas and the Earls of Leicester (a weird title) were superb. Del McCoury performed '1952 Vincent Black Lightning', which has now become a bluegrass standard!
On the Bluebonnet Stage I really enjoyed Jay Farrar's rendition of Son Volt's landmark Trace album and The Jayhawks playing some songs from their new album, Paging Mr Proust, which is out next week. Only complaint was that the sound was too low!
The weather was variable with brief patches of rain having us diving for out ponchos and umbrellas. We decided to leave before Bob Schneider because people were seeing him on Monday at The Saxon.
On Monday morning as ken and I sat at Jo's having coffee he made the brilliant suggestion that we fly to Houston. When Lise, Anne and Keiran arrived we had a brief discussion and agreed. We managed to get flights for US$2o5. As it turns out it was a brilliant decision and one of the best Ken might have ever had.
While everyone went to see Bob Schneider that night, I decided to stay in and meet them later at the Continental for Dale Watson who was in fine form. During one of his many pauses to plug Lone Star beer he told a great story about having a dream that Jesus (or Johnny Paycheck) was handing him a beer in heaven. 'Lone Star beer – the only beer served in heaven.'  Actually, Keiran and I agreed that Shiner Bock is a much better beer. Sorry Dale.
Sorry to say that not everyone shared my enthusiasm for Bob Schneider. Anne likes him but I think the others were not as impressed, maybe because as Ken said, they did not have seats and found the pub too noisy.
Tomorrow it is off to New Orleans!