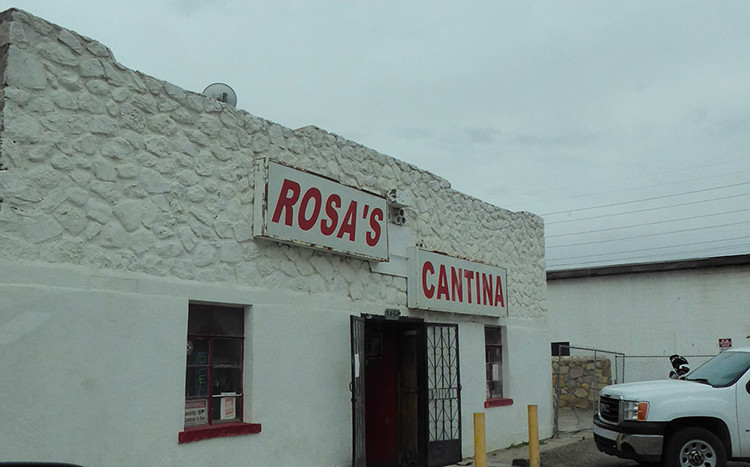 Friday April 8, 2016
I have spent three nights in the border town of El Paso. I got here Tuesday night after surviving the huge crowd at Los Angeles airport (LAX). Keiran, my friend and travelling companion for the first leg of the trip arrived on Wednesday afternoon after he missed his flight from LAX.
So far the highlight has been the three hour tour of the city we did with our guide Rudy, whose actual name on his ID appears to be Homer, which is hardly as catchy.  This border town when combined with Juarez across the Rio Grande has a population of somewhere around 2.5 million.
The afternoon ended at Rose's Cantina – yes, the very same one mentioned by Marty Robbins in his famous song, 'El Paso.'
In the evening, we also found a great little restaurant, Anton 11. People had told us it was expensive. $15 – $18 for a main meal (called entrees here). Try eating out in Melbourne! The beef tacos were great.
This morning we head off to Marfa to stay in the most expensive hotel I have stayed in for a while: the brand new Hotel St George. Everything else is booked. What is happening there? I'll find out and let you know.