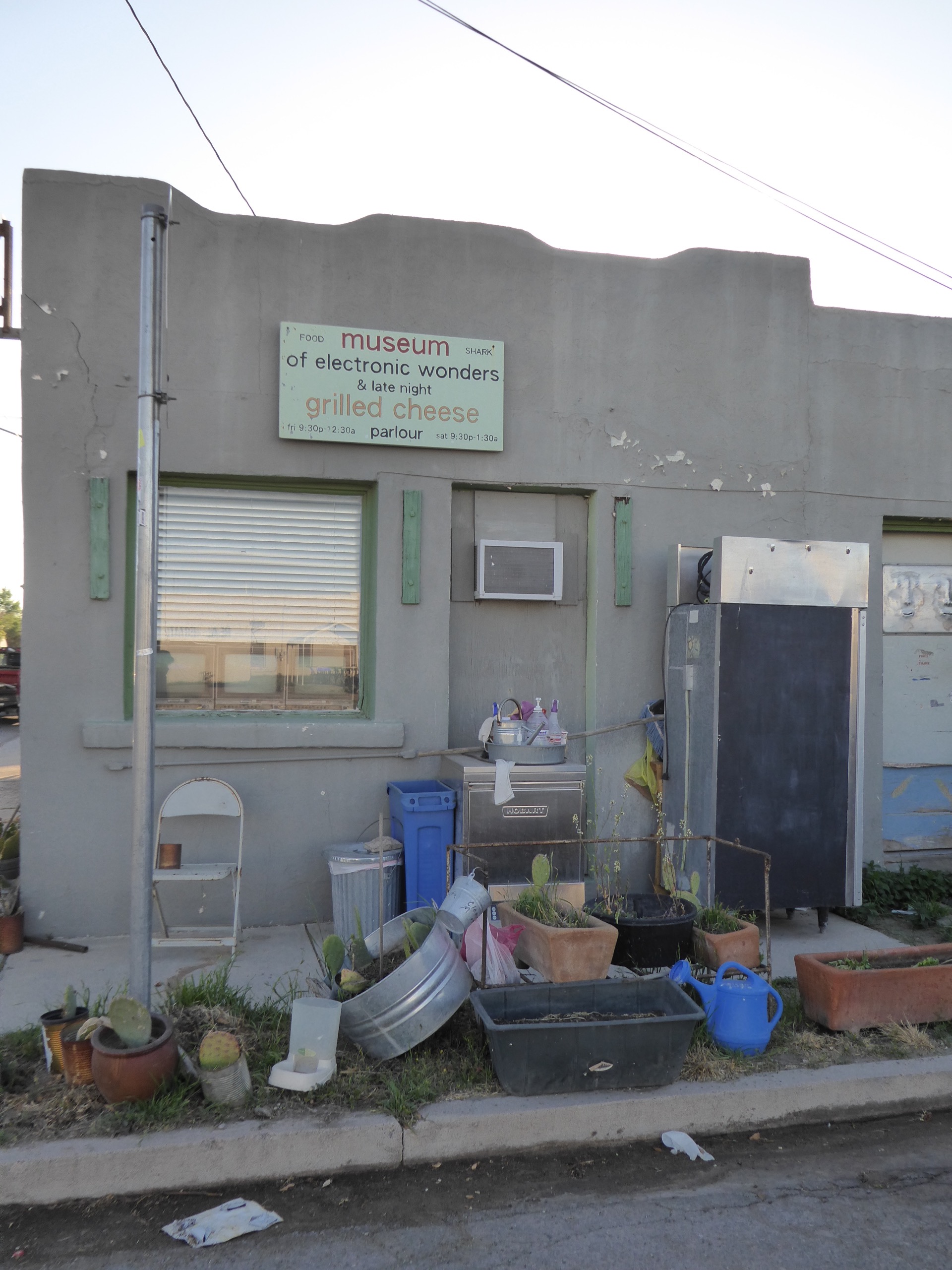 Sunday April 10, 2016
We have spent two nights in Marfa and sadly leave this morning. It is an amazing little town in West, Texas. The first clue to this is the fake Prada store you pass on the way in from el paso. We stayed at the new Hotel St George, the most expensive place in town and the only one we could book because everything else was booked out due to a wedding.
The Paisano, where the cast and crew of Giant stayed, was the scene of the affair and we walked in to the bar last night to get a drink and sit in their lovely courtyard only to find it was closed to all but wedding guests. Later that night we drive past when the reception was in full swing and I have to say the band was great,. It sounded like they had Delbert McClinton as the lead singer (plus he played harmonica).
The wedding business seems to be booming here and if you plan a visit do it during the week. The St George is an extraordinary place given its location.
On Friday we visited Marfa Public Radio during their annual appeal and I went on air with Tom Michael, the man who started the station ten years ago, to talk about Triple R. Afterwards we walked a block up to Cochineal, a fabulous little restaurant. The pork chop was fantastic. US$24 for a main meal!
We packed a lot into Saturday. Keiran walked around town, then we drove out top Fort Davis and across to the McDonald Observatory, back to see the old Ford Davis, imagining how they survived in the 1800s. We took the tour around one of Donald Judd's Blocks – containing his rather striking illustrations. His move here in the 60s basically set up the place as an artistic community. He liked having a bed in each studio so that he could rest – a man after my own heart.
After dinner in the hotel bar we drove out to the Marfa Lights viewing area about nine miles out of town to watch for the mysterious lights that are said to appear. Needless to say, they didn't. After half an hour we left.
I woke up in the middle of the night and listened to the last half of the Hawthorn – Footscray game only to have the AFL site crash with about ten minutes to go! Of course, you cannot get the broadcast at the radio stations' own websites because everything has to go through the AFL!