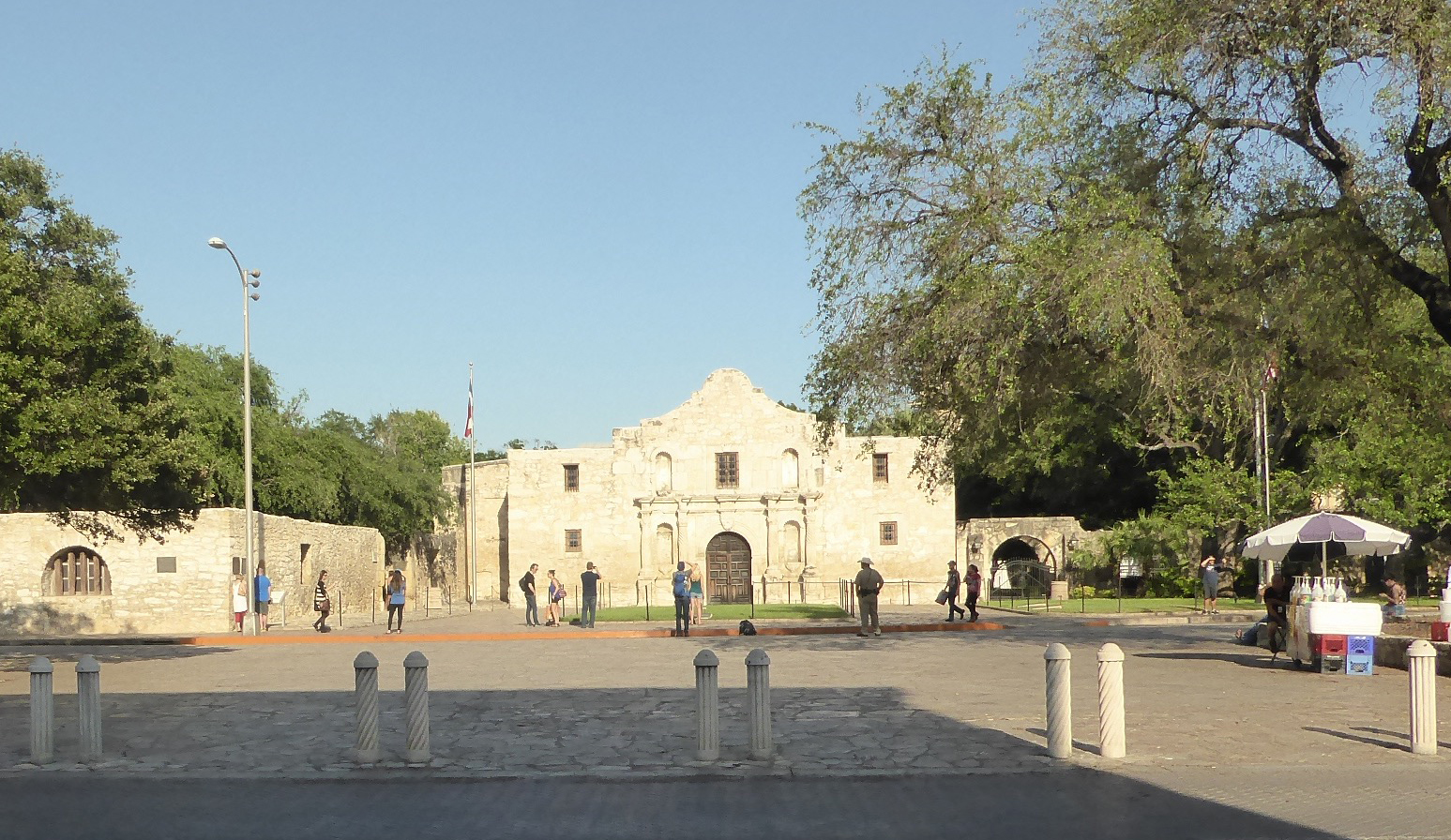 How could I possibly forget The Alamo? We are staying right opposite it! It was a 7 hour relaxed drive from Marfa yesterday but I was amazed the other day when Tom Michael from Marfa Public radio said that he was planning to drive to Austin, 429 miles away, in 6 hours. Okay, the speed limit is 80mph for much of the trip but that is still flying.
The landscape is very much like outback Australia in places – sparse vegetation, big skies, no trees as far as you can see.
We enjoyed dinner with Graham and Linda Harrison and Linda's sister Gayle at a BBQ place and my 2 meat combo (chicken and sausage) reminded me how big the portions are in this part of the world.
Today my mission was to go to the Gunter Hotel where Robert Johnson recorded some of his songs in 1936 in Room 414. There was the 414 Bar in the lobby with a picture of Johnson on the outside and his music playing inside an antique-style room. We went up to room 414 but there was no plaque and nothing to indicate that it was special. Graham said that if he had known about it earlier he would have booked the room. a few years back John Mellencamp used the room to record an album. I don't think it will be as revered as Johnson's work.
Dinner tonight at Joe's Crabshack. Didn't sight Joe but saw plenty of crabs. I had the fish and shrimp meal!
Tomorrow we head for Austin.